About International Consulting Group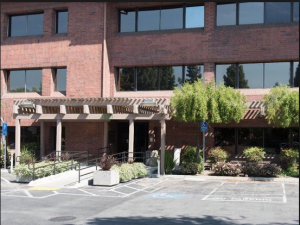 Since 1990, the International Consulting Group has established itself as a leading Silicon Valley full-service documentation, training, marketing communications, web services and staffing company, serving the high tech and biopharma markets.
All of ICG's services are offered on a Contract, Contract-to-Hire, or Direct-Hire basis. Our contractors/consultants can work onsite at your location or offsite. ICG complements our in-house team of professionals with outside experts as needed.
ICG's Technical Writing and Documentation professionals work with you to define the scope of work, audience, responsibilities, schedule, and budget. Our steps for success include Information Gathering, Writing, Illustration, Editing, Reviews and Final Deliverables. We offer a wide range of writing and documentation solutions. To learn more about our process, click HERE.
Our Staffing team includes specialized sourcers, recruiters, and account managers. We utilize proven candidate search tools, a proprietary candidate database and tracking system, an extensive professional network built over 20 years, and contemporary social networking to precisely identify, qualify, screen, and provide top-quality talent matches.
We have a proven track record developing and delivering Technical Training for our high technology clients. Our Instructional Design experts can provide CBT, Multimedia Instructional Tutorials, Help Desk/Sales/Field tools/guides, and Online Help systems. The customized courses we develop can be delivered at ICG's training facilities or on-site.
ICG's Web Consulting experts offer the full spectrum of website development, design, maintenance, graphic and multimedia design, and wiki development. If you need us to create a new website presence or to enhance, upgrade, or re-design your existing website, our team can deliver.
Our Software Development team applies a proven process for planning, structuring, implementing (coding), testing, and maintenance of software solutions. Our developers are experienced with common programming, scripting, and database languages. We partner with you to make sure your software projects are completed in a cost-effective and timely manner.
ICG has successfully provided new and exciting multimedia solutions for our customers. Our creative experts merge both linear and non-linear content of text, audio, video, still images, animation, and interactivity for the creation of presentations and rich media. Our multifaceted team of experienced professionals can translate your creative ideas into dynamic solutions.
Additionally, our two divisions offer extensive Marketing and Medical services.
---