Medical Writing Services
Our Medical Affairs and Writing professionals specialize in providing scientific expertise to the medical community. We provide contract services and support our clients in three distinct areas: medical affairs, medical information / pharmacovigilance, and medical services.
Medical Information/Pharmacovigilance
ICG's team of trained healthcare professionals is adept at handling medical inquiries, including reporting of adverse events, product related medical inquires, and product complaints.
Our Medical Information Services (MIS) team works with our clients to create standard responses and frequently asked questions (FAQ) documents based upon internal and client standard operating procedures (SOPs) and processes. As appropriate, our MIS professionals will also fulfill literature requests. Medical Information specialists can create and update standard responses and SOPs as well as identify new topics and develop customized responses.
Specific to our Pharmacovigilance services, we also provide a broad range of adverse event and product complaint support from MedWatch form completion to activities such as narratives, summary reports, physician follow-up, patient contacts, and preparation of annual adverse event reports. All adverse events and product complaints, regardless of serious or non-serious classification, are submitted to clients in a timely manner. Expedited reports are submitted within one business day.
ICG maintains a comprehensive, detailed database and incorporates all call details into this database, seamlessly operating as the company's Medical Affairs Department.
Medical Services
ICG also provides its clients with project support including medical writing, medical meeting support and field training services. Medical writing may include abstract, poster, and SOP development. Medical meeting support encompasses utilizing one or more of ICG's healthcare professionals on a per diem basis supporting activities such as MIS support at a scientific booth during a medical conference.
Medical Writing
ICG provides medical writing services that cover scientific, nonclinical, and clinical (phase 1-4) research activities. ICG's medical writing team is highly skilled with scientific and/or medical backgrounds and experience in industry within multiple therapeutic areas.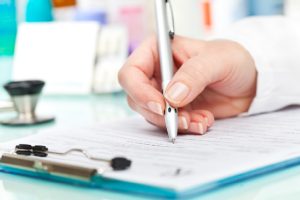 Regulatory Writing
NDAs/CTDs
Briefing books
Advisory committee presentations
Annual reports
INDs
Package inserts
Scientific Writing
Abstracts
Posters
Manuscripts
Conference presentations
Advisory board presentations
Literature-based research
White papers
Competitive intelligence reports
Patent applications
Grants
Blogs
Press releases
Clinical Writing
IBs
Protocols
CSRs
Patient narratives