ICG Medical Clients
ICG Medical has provided our clients with expert medical affairs and writing, clinical research and safety, and medical staffing services since 1990. Below is a a shortened list of some of our better known ICG Medical clients.
We also have testimonials available for selected clients.
---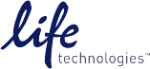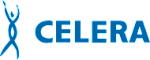 ---
Acuson
Applied Biosystems
Astra Zeneca
BioMarin
Boehringer Ingelheim
Celera
Couldien
Diasonic
Fibrogen
GE Healthcare
InClin
Iridex
Kaiser Permanente
Life Technologies
Lilly
Merck
Nektar
Neilcor
Novartis
Pfizer
Philips
Roche
Siemens Medical
Tosoh Bioscience
Please check out our other Clients as well.